Tabbed Block is a block you should select when you want to put tabbed content on your website. Hover above the section where you want to add Tabbed Block and click on 

or
 and select Tabbed Block from the Available blocks drop down menu: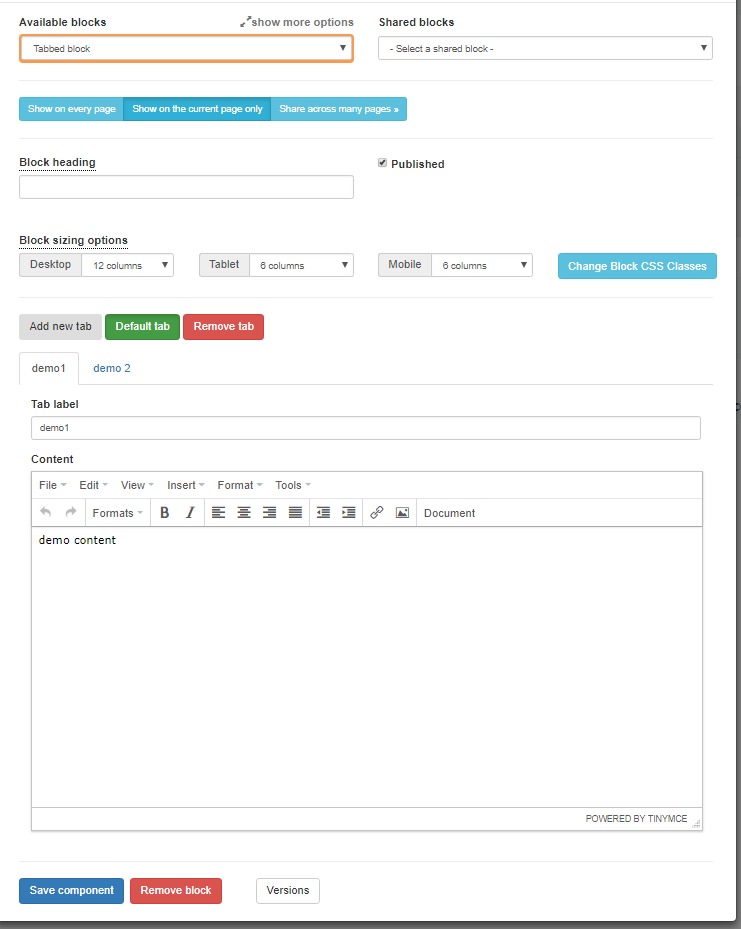 Select the right button depending on where you want to see this block: Show on every page, Show on the current page only, Share across many pages.
Add the Block heading, check Published box, and selected from Block sizing options.
Now you have the tab section where you can create as many tabs as you need. Type in Tab label for easy identification of the tab, and enter the tab Content, you can add text in different formats and you can insert images, links and documents. Click on Add new tab button to create the next tab. Click on Default tab if you want to make the open tab tab a default tab. To remove a tab, open the tab you wish to remove and click on Remove tab button. 
When finished with creating tabs click on Save component button and your Tabbed Block will be on your web-page:
See also: slideshow block.