The Book detail Block is connected to Book List Block, first you need to put your book list on a web page. Once your list is up on the web page, clicking on individual items from the Book List will take you to individual Book Detail Block: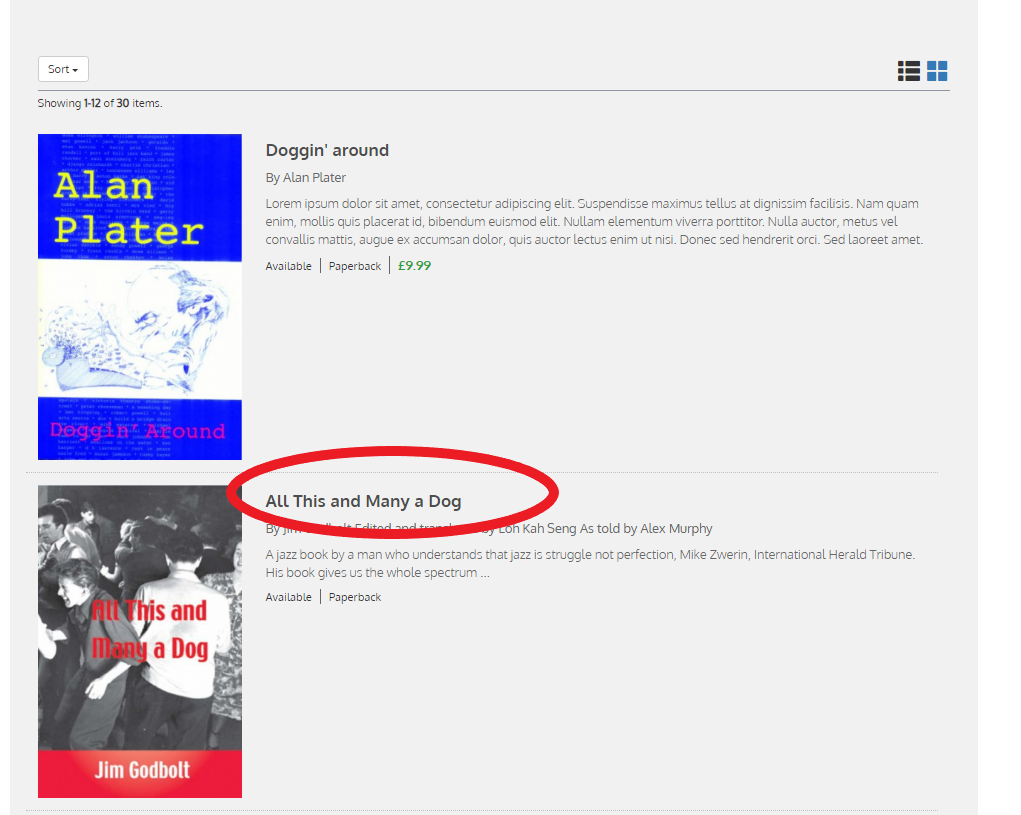 Here you can see the detailed description of the title and it is here where you can edit the layout of the description by hovering above a the title section and clicking on "edit":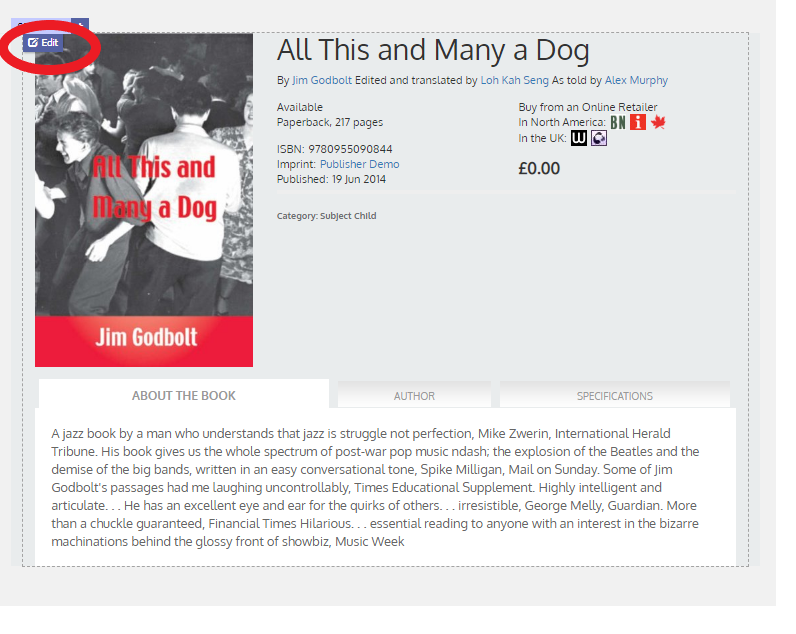 A new window will appear, where you can edit the Book detail block: 
By default the book detail page will apply to all pages.
Type in the Block heading if needed and tick the Published box if you want to make it visible on your page.
Choose your block size options, by default the settings should always be full size, 12 columns.
Now select a layout and depending on the selected layout, a number of options to be ticked will be displayes. Choose checkbox options accordingly, depending what you wish to be displayed in your book description. When finished click on the blue Save component button.
Note that everything you edited, including the Layout and and all the Book Options, Tab Options and Buy Buttons you selected for one title will spread across all your titles on the web page, all titles will be always shown in the same web page format. 
If you need a custom layout please contact stison support.