The Related Tab is where you can add all the books related to your title, for example electronic versions, signed versions etc: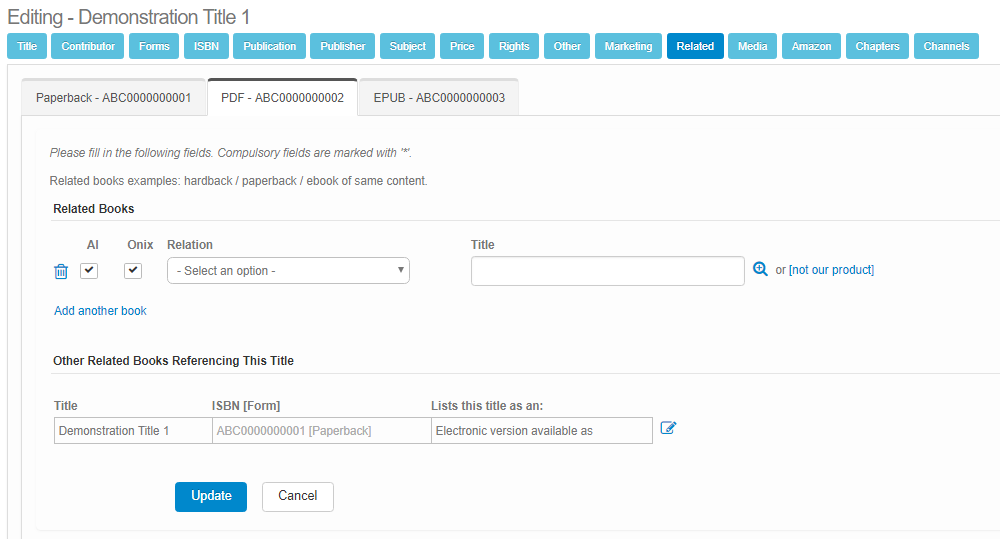 Check the boxes if you wish this data to be included in and AI and/ or sent out in an Onix feed. Choose the Relation Code from the drop-down menu and add the Title. You can choose the title from your list by clicking on the looking glass icon. If the related book is not your product, click on not our product and manually type in the ISBN13 of the external related title.
To remove a title, click on the bin symbol.
To add another click on Add another book.
If your title was already entered as related to another title, you will be able to see it on the Other Related Books Referencing This Title list. Clicking on the note symbol at the end of the row will take you directly to the title your book is related to on the system (if it exists in Title Manager).
Click Update when you are finished.