The Channels tab allows you to see where and when a title has been sent out from your Stison system. When you select this tab, you will see the following screen:
Each of the Tabs allows you to see the files sent out. An example of this is shown below: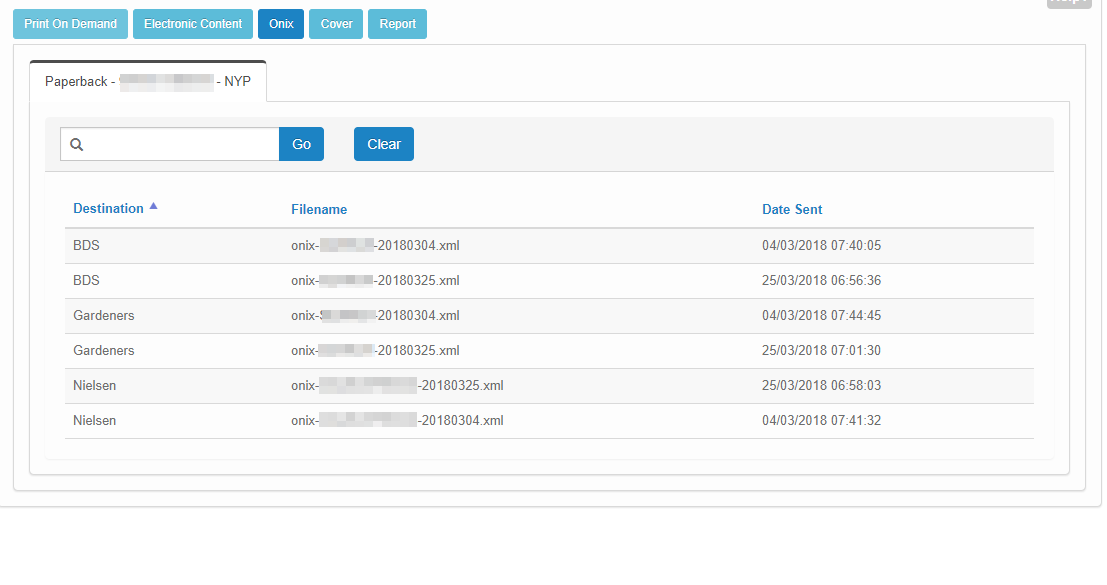 This shows the name of the file, the destinations and the dates sent. You can review this for different Channels.
Print On Demand: Details when POD files have been sent out.
Electronic Content: Details when and where ebook files have been sent out.
Onix: Details when the title was last sent out in ONIX and too whom. Please note that you can also view your ONIX feeds via the Destinations portion of your system.
Cover: Details when and where cover images have been sent.
Reports: Any custom reports that are sent out are recorded here.