The Profit and Loss Tab Follow
In this tab, you can see a report about the profit and loss against individual titles. It is a quick overview comparing sales over a title, royalties earned, payments made & costs incurred. Like the Sales & Returns tab, this will be automatically updated with information from other areas of the system, and when you upload your sales information.
In order for the P&L to be an accurate reflection, you need to add the costs in the Production module; for documentation about how to do this, go to Production: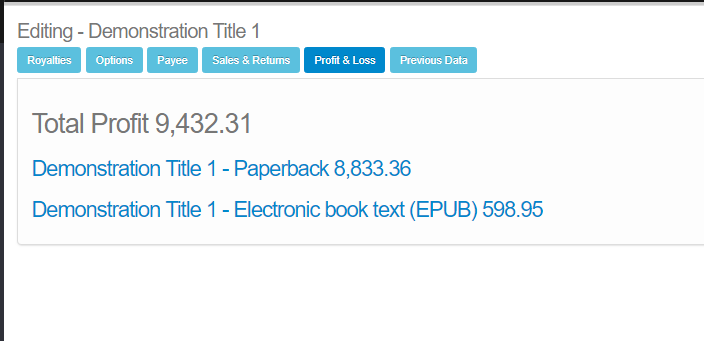 Clicking on a product from the report will open more information, as shown below:
Clicking on Sold Total enables you to bring up a list with each individual sale:
You can download this report to your device by clicking on the blue Download CSV button towards the top.