The Royalties Pre-flight report is designed to check your entire catalogue for royalties issues . This should ideally be run before you run the actual pay run to check the state of the system. The report is looking for issues like: sales that do not match any rules, titles with sales data but no rules, titles with sales data but no config, etc. On first run this should ideally be clear. Over time it's likely that some data will creep into the system that you do not want reported on.
It separates the fields into two lists, Mandatory and Information only: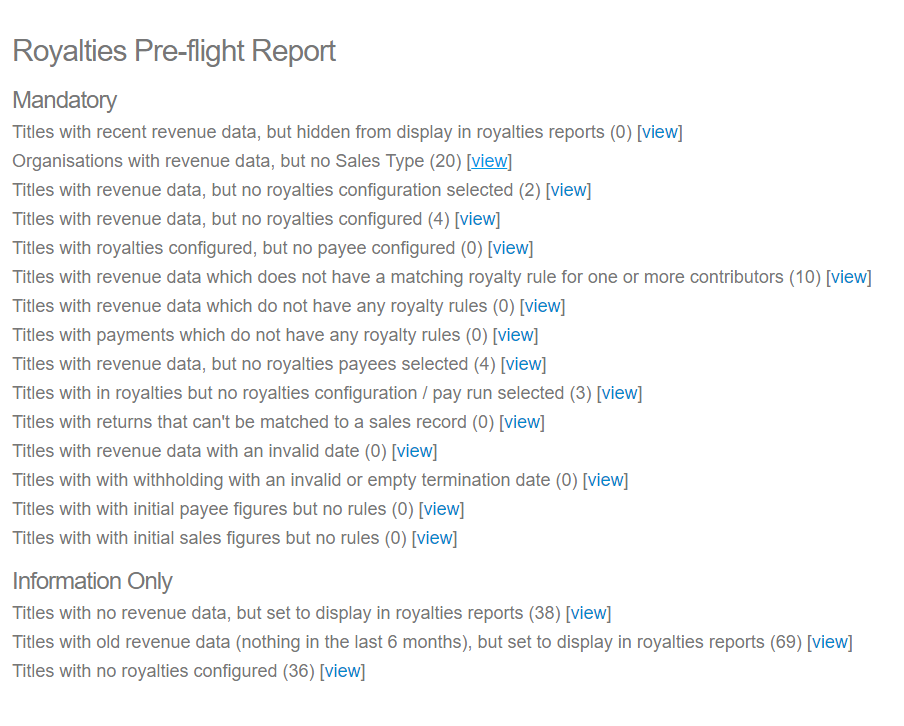 Beside each item listed is a number within brackets. If the number is 0, then there is no problem. If the number is greater than 0, then you have titles that are missing important information.
Click on View and a list of the titles missing information will be displayed:
Click on each title individually to be taken to the area where there is an issue to update the data. The system will open a new window at the relevant tab in the title where this data should be entered.