You can create new contacts or edit People's records from within the Contacts area of Stison. 
Navigate to the Contacts menu item and then click on the sub menu Contacts. Form here you can either edit an existing contact by clicking on their name or create a new one by selecting the Create New button.

In either instance you will be faced with a new screen, that will either be filled in with details or ready for you too add new information.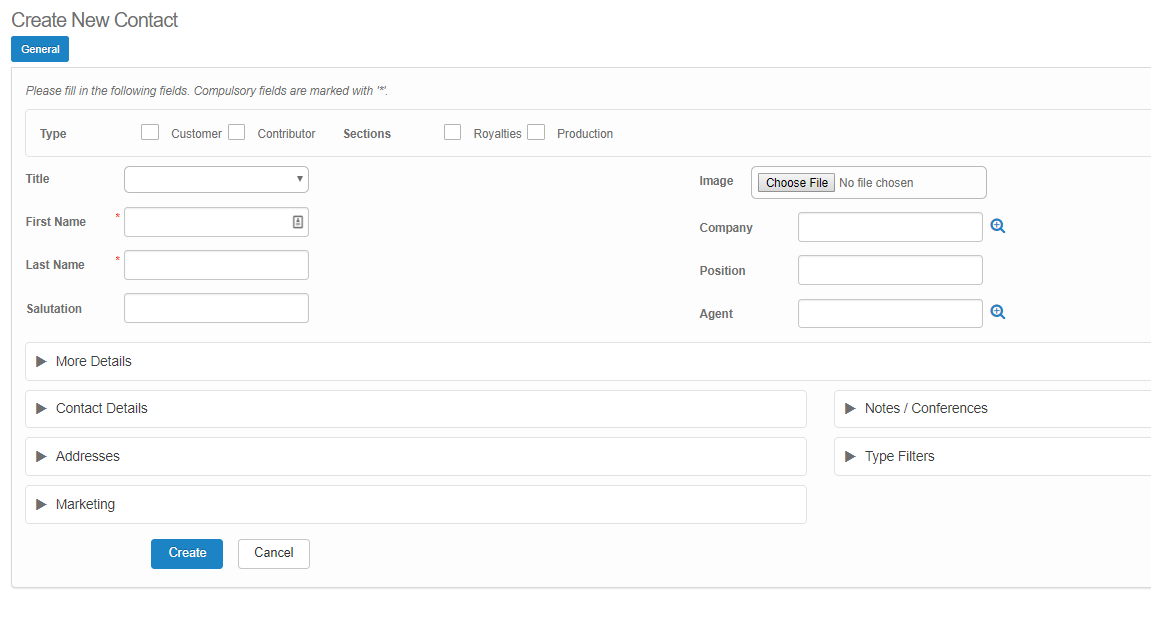 The minimum information that you can add to this screen is their First Name and Last Name. The rest is optional. The type information at the top is important if the contact is a Customer or a Contributor as it allows them to appear in the correct areas in the Publishing Management system. You should also check the Production Section if you wish them to be able to be added to a production schedule, or Royalties Section if  they are to be a Payee [Note Contributors will automatically appear in Royalties]. 
Don't forget to click on Create or Update when you are finished to save the data.