Path: Production > Reports > Grid
The Grid Report will show you all the tasks in the columns and all the titles with deadline dates in the rows: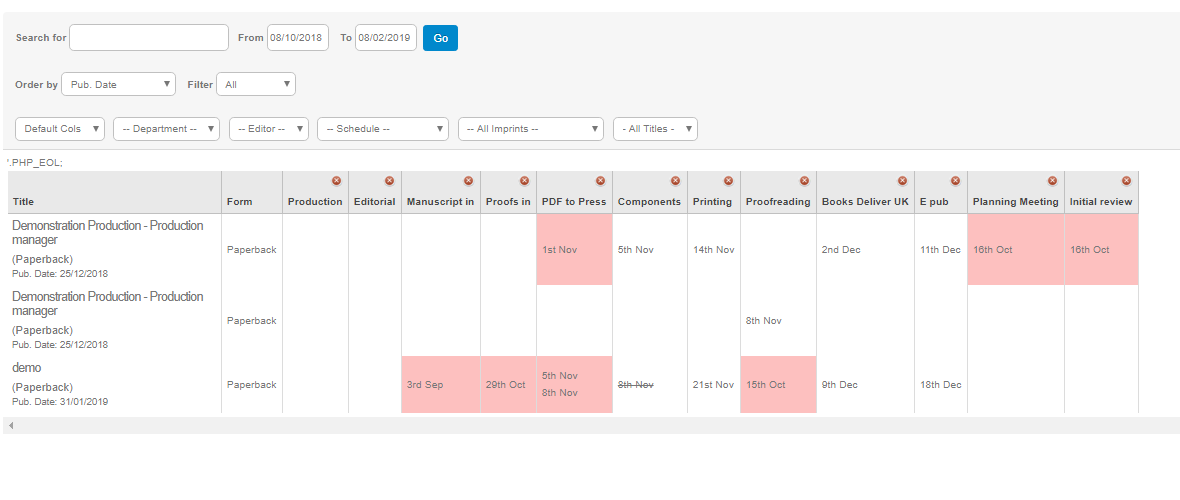 Tasks with dates in the past are in red. The ones you marked as completed are crossed out.
To remove a column, click on a
on top of the column you don't want to see.
You can organise your view by Title, by Date, Order it by tasks, Filter it by choosing from the drop down menu Deadlines, Roles or All. Choose to see the Report by Department, Editor, Imprint or Schedule.
Download your Grid Report in Excel by clicking on the blue Download XLS tab in the right-hand upper corner of the screen.
You can also change the order of the grid columns & which columns appear. Contact Stison support (suppoer@stison.com) to be granted this option.