On this page you can set Royalties for your proposal. Clicking on this tab you will be taken to a new screen:
You can either choose an existing contract, by clicking on the looking glass symbol and then click on the existing contract you want to implement to your new proposal. Or you can create new by clicking on Create New. In that case a new window will pop up for you to fill in the blank fields and create your new Royalty Rules for a selected Contributor: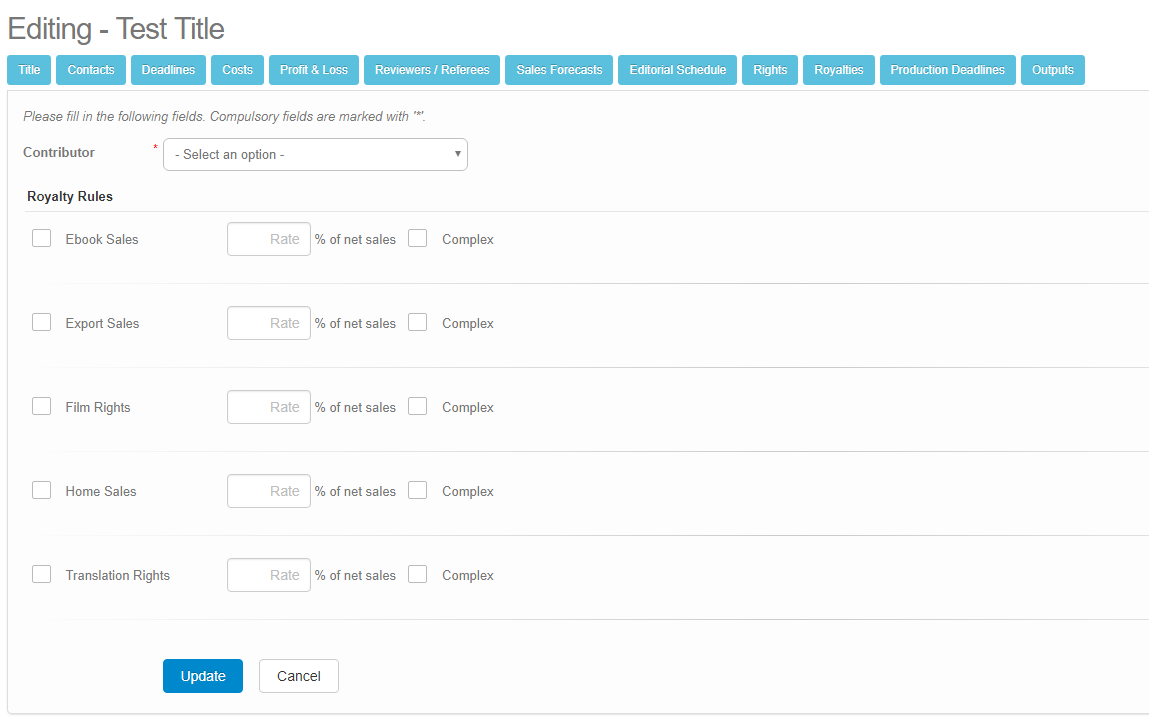 When finished click on the Update tab.