Production staff is a filtered list of people that you wish to assign tasks to. It is not all users or all contacts but simply a list of contacts that will perform production tasks.
To add staff names to the system, click on the Production staff from the main Production menu. A new window will show up and click on Create New tab, and fill in the following fields: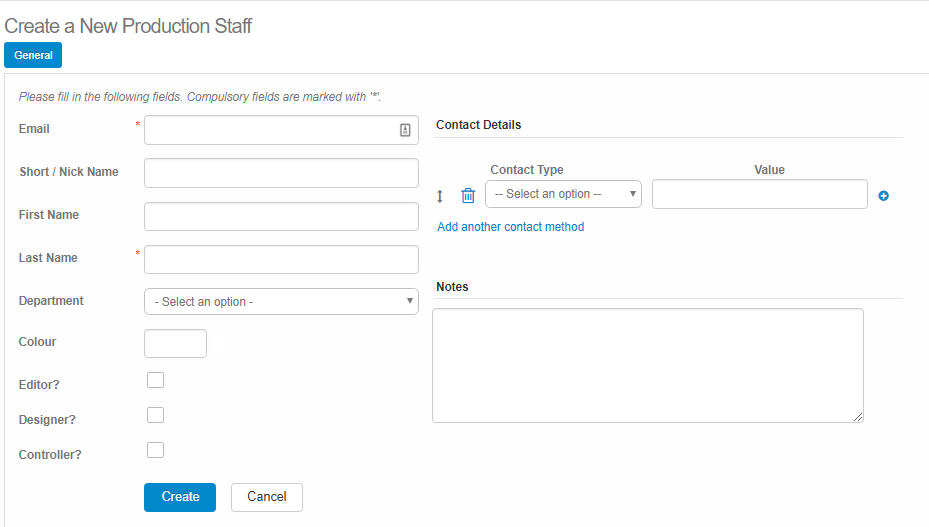 Type in the email address. If the email address is already on the system, then the rest of the data will be automatically populated. If the email has not already been added, then fill in all the fields: Short / Nick Name, First Name, Last Name
If you want to add another contact method other than email, click on the notes symbol or on Add another contact method and new fields will show up: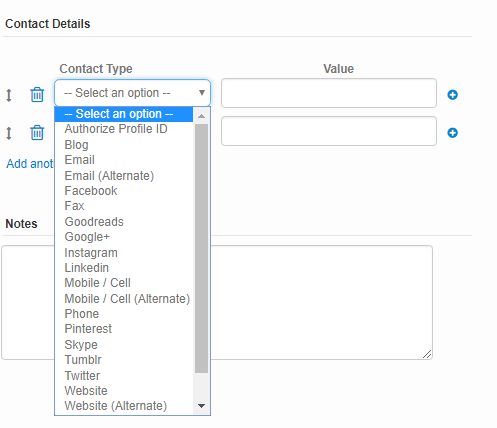 Now you can add phone, blog, mobile, social networks etc. just choose from the drop down menu. Clicking on the "+" symbol a description can be added as well.
You can add as many contact methods as needed.
Choose the Department from the drop down menu - if using departments.
Colour: Choose a colour to represent each member of staff on the Production Scheduling grid. To do so click on colour and a colour pallet will open, move the cursors up and down to find an appropriate colour and then click OK.
Click Create when you are finished.
To remove a name from the system, click on the box beside the name within the main Production Staff page and then on Remove selected.