Select Note Type from the main Production Admin menu and you will be taken to the screen where you can create a Note Type, which allows you to classify and organise your notes, for example Editorial notes, Designer notes.
Click on Create New and you will be taken to this screen: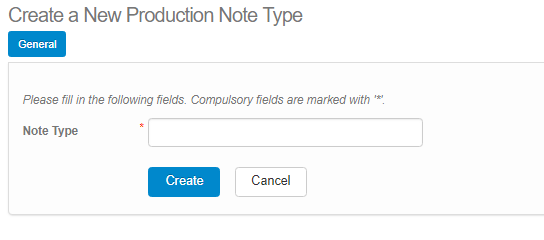 Type in a name of the Note Type and click Create when you are finished.
Your Note Type is now on the list on the main Note Types page: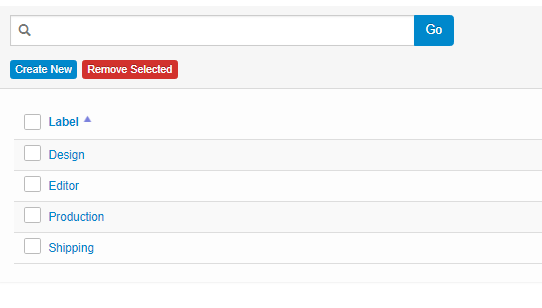 If you click on a note type from the list, you can edit the name ite. To remove a note type, just check a box in front of the type note you want to remove and click on Remove selected button.
Please note that these note types will then become available for you to use in other parts of the system, which will be made clear in relevant documentation.
Setting up Note Types is the last element within Production Admin. You are now ready to add a title to Production Manager.