Select Note Type from the main Production Admin menu and you will be taken to the screen where you can create a Note Type, which allows you to classify your notes, for example Editorial notes, Designer notes.
Click on Create New and you will be taken to this screen: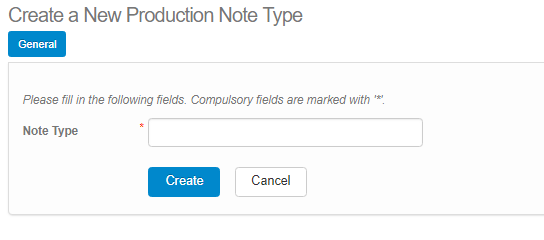 Type in a name of the Note Type and click Create when you are finished.
Your Note type is now on the list on the main Note Types page: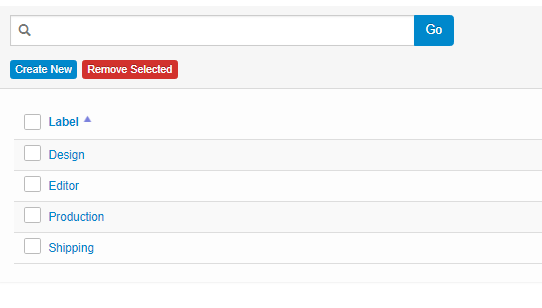 If you click on a note type from the list you can edit the name of the note type. To remove a note type just check a box in front of the type note you want to remove and click on Remove selected button.
Now you are all set to add a book in production.