All user permissions are based upon Groups. Each user must belong to at least one Group to allow them to access the system. Permissions are based upon the highest level of access granted by all Groups that the user is attached to. For more information about Groups, please review the Group Admin section.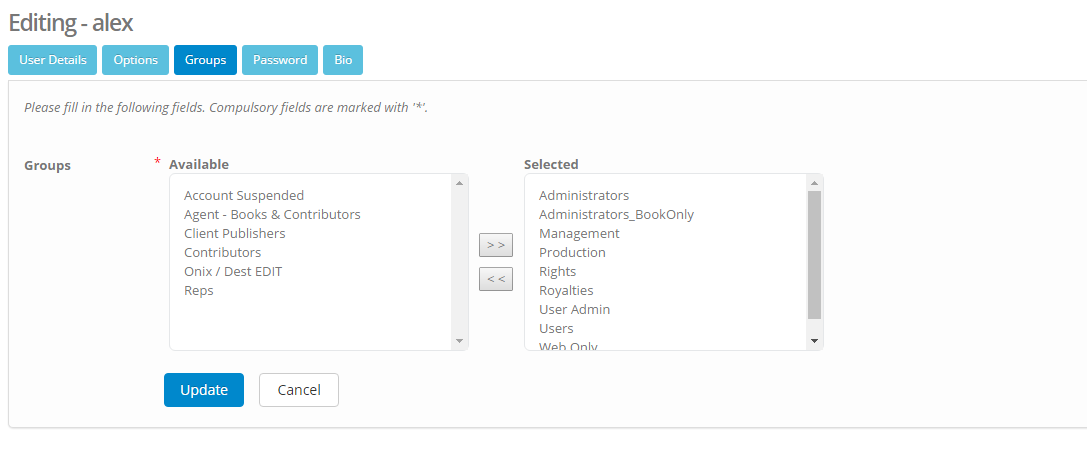 Groups: This allows you to determine the permissions the user has, including what they can view and what they can amend. Click on the relevant group(s) in the Available column.
Click on the arrows pointing to the right in order to add the group(s) to the Selected column. For more information regarding how these groups are added to the system, go to the Group Admin Page.
If you want to remove a group from the list, then click on the item under Selected and then on te arrows pointing to the left.
Click Update when you are finished.