Rights sales differ from normal sales in that they don't require copies or a percentage discount. A rights sale also allows for the reduction in amount received for costs. The system will also allocate down any unearned advances to give you an applied balance.
Clicking on Create Rights Sale from the main Sales Screen you will be taken to a new screen where you will be able to create a rights sale in 2 steps. First you will be able to see the Step 1:
In the Book  field select a title from the list of your titles, and when you enter a title in the filed Step 2 will show up on your screen: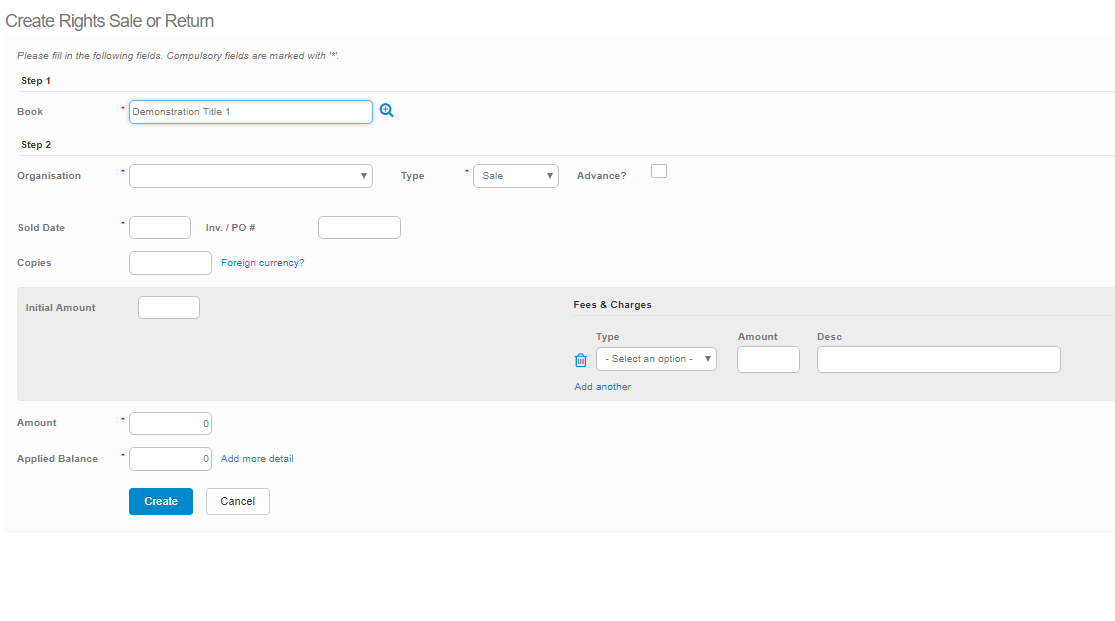 Enter the Organisation from the drop down menu, select Type, depending if you are creating a Sale, Adjustment or Return: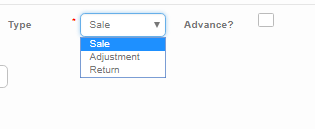 Select the Sold Date from the calendar provided, enter the Inv./PO# , number of Copies, if the sale was in foreign currency, click on Foreign currency? and a new fields will show up:

Enter the Initial Amount, and details about Fees & Charges, this will bring values down into Amount & Applied Balance:
if you want to add more details click on Add more details, and new fields will show up: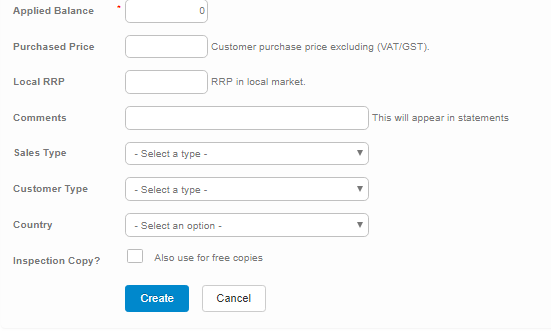 Fill in the blank fields accordingly and click on Create/Update button when finished. 
To edit a Rights Sale go on the main Sales Screen and click on a title you wish to edit.