Path: Royalties > Reports > Royalties Summary
Royalties summary is a break down by month of sales and royalties on those sales. It can be across a single contributor or all contributors. You must specify a start date and period (default 12 months).
Selecting Royalties Summary from the main Royalties Reports menu you will be taken to the screen where you need to enter date From which you want to see the review, and for how many  Months from that starting date, and Contributor click on Go button and you will see the royalties report connected to the contributor: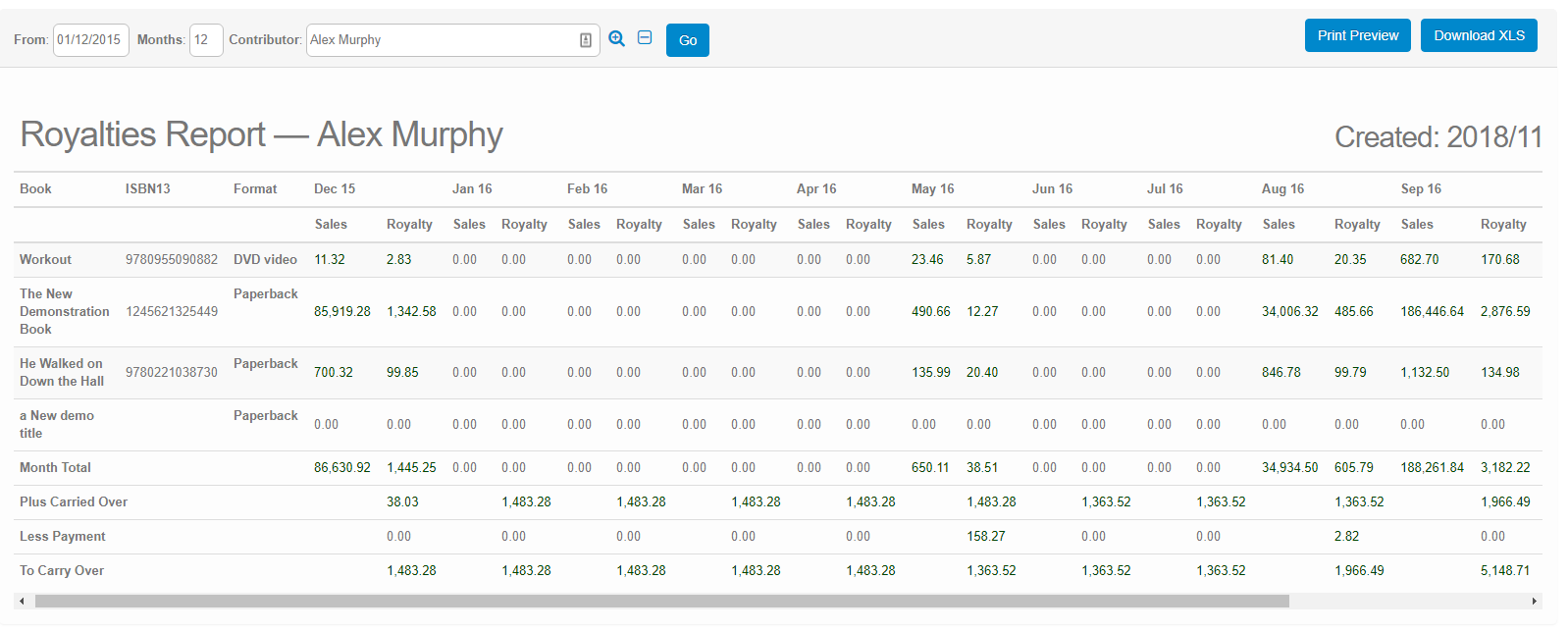 This report is organised by months. To see how the report will look printed out click on Print Preview. 
To download the report click on Download XLS button.