When you are finished filling in the Title tab, you will be ready to move to the next section of Pre-Production: Contacts, as shown below...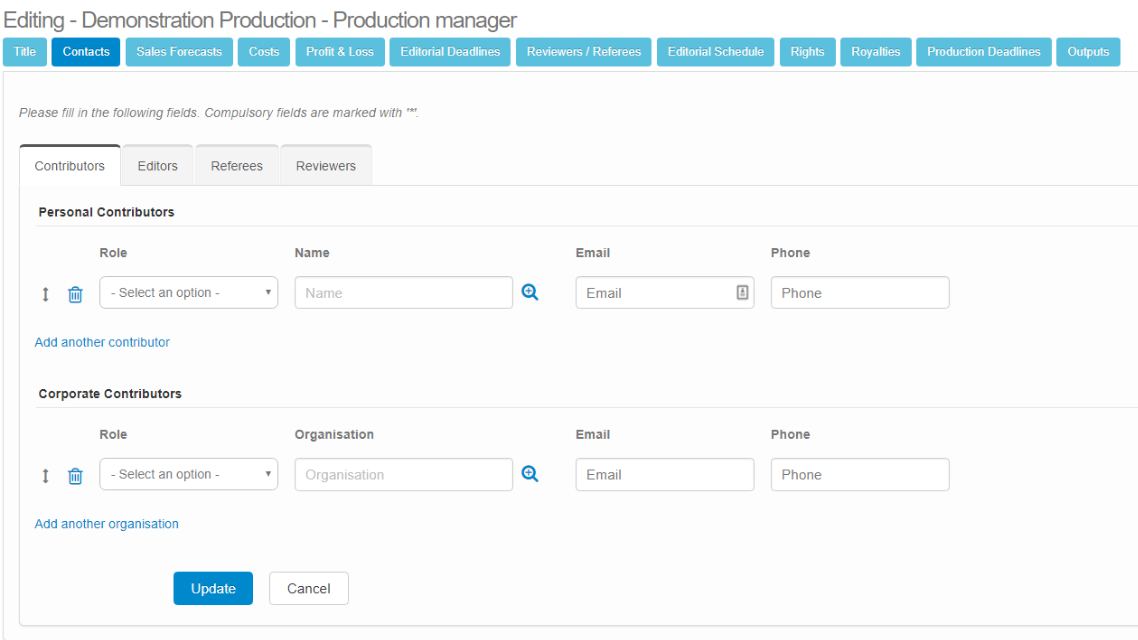 The information available here is organised into 4 tabs: Contributors, Editors, Referees and References. This is a place where you can keep a record of all of the people involved in the production of a title.
The first tab enables you to add the contact information of your Contributors, both personal and corporate. To add another Personal Contributor, click on Add another contributor. To add another organisation, that is a Corporate Contributor, click on Add another organisation. To delete any row, just click on the bin symbol in front of the row you wish to delete.
Add your Editors. You can mark an editor as primary editor if you click on the circle on the right side: 
 Similarly add your Referees and Reviewers.
After each section, click on Update to save the added info.