Production status is a set of statuses that your product may move through during production and/or pre-production. The concept is to provide more information about the state of the product at a glance. The statuses can be grouped together to create workflows if you are using Production Workflows. 
Selecting Production Status from the main Production Admin menu you will be taken to a screen where you can see the list of your already created production statuses and where you can create new ones: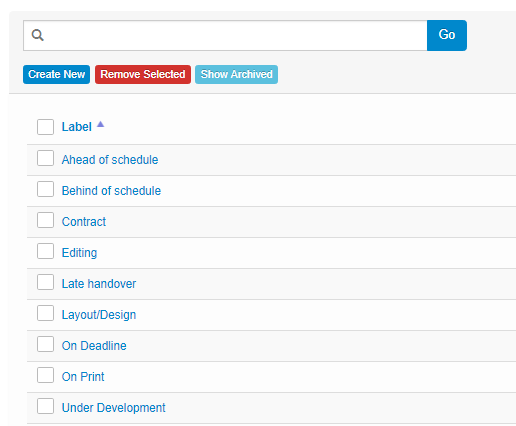 You can create as many statuses as you need, just click on Create New: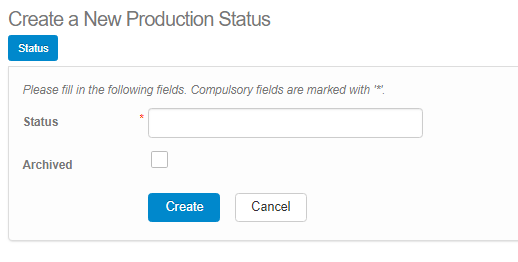 Give a name to your Production status and click Create.
Now your production status is visible on the main Production statuses list.
If you want to archive a status just tick the Archived box. Archived does not remove the status, but it stops it being availble to select within the drop downs.
Clicking on Show Archived in list view you can see your archived statuses.
To remove a status from the system, click on the box beside the name within the main Production Status page and then on Remove selected: