Getting started you may wish to upload a number of cover images at the same time. To do this head to Asset Management > Cover Upload. From here you can either upload a zip file (max 40Mb) or upload covers in bulk as individual files.
If you have a zip file, select the choose file & click update. By default the system will replace the current images.
Images will match by ISBN13 OR ISSN for journals. Most data aggregators suggest maximum 1000pixels in any dimension. We recommend RGB jpg as a preferred format.
If you have a folder of images click the Upload files, and a popup will appear: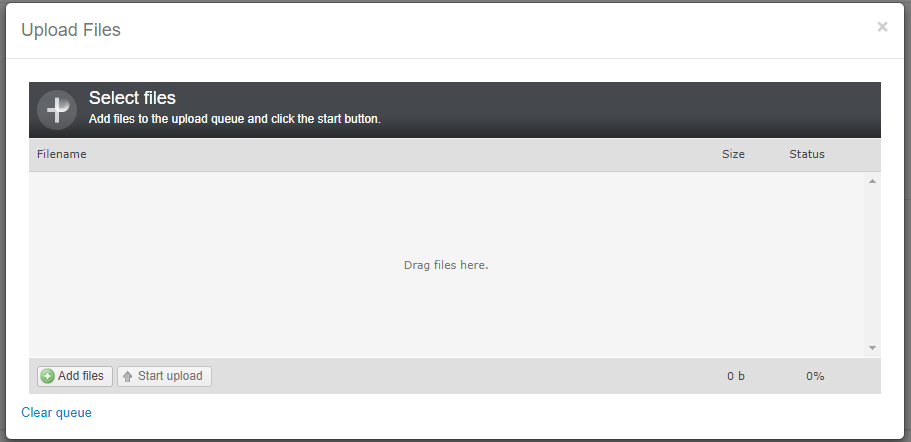 Drag the files into the area, or click the add files button. 
When ready click start upload. Each file will process independently.
If a match is found by ISBN13 or ISSN the image will be copied into place. If no match is found the image will be discarded.
If you need this automated, in for instance a situation where you are getting regular deliveries from external sources, please contact support@stison.com.